Ayurvedic Medicines Franchise in India- Are you looking for the pharma franchise for Ayurvedic medicines? If yes, then Arlak Ayurveda is here for you. It is one of the best companies in India for ayurvedic products. The company has several Ayurveda based herbal medicines to cure chronic diseases including diabetes, cardiac, anti-allergic, anti-biotech, anti-cold, Anti-infective, Gastro & Antiemetic, etc.
Arlak Ayurveda is a Chandigarh based pharma company and a division of national award-winning pharma company i.e. Arlak biotech. It is an ISO certified pharma franchise company and most trusted brand amongst the entire existing brands. Providing best quality drugs and medicines and services is our specialty we never compromise with our single range.

Setting a PCD pharma franchise for Ayurvedic drugs is always profitable due to increasing demand for ayurvedic products. But now we are looking forward to giving a chance to the individuals or pharma experts who want to start their own pharma franchise and wish to have a stable future by providing them ayurvedic medicines franchise in India.
Best Pharma Franchise Company for Ayurvedic Products | Arlak Ayurveda
Arlak Ayurveda is a trustworthy pharma company for certain ayurvedic drugs formulations. The company has invested its energy in launching new molecules and drugs to cater to both general and specific needs of the body. It is the fastest growing pharma company in India.
Arlak Ayurveda has 100+ products and always assured to give smooth delivery processing. Out team of pharma experts always gives their 100% to supply our excellence. The challenge continues to be handled through the constant expansion of our network of associates to a greater number of locations so that medicines are accessible to each and every person who is in need of them.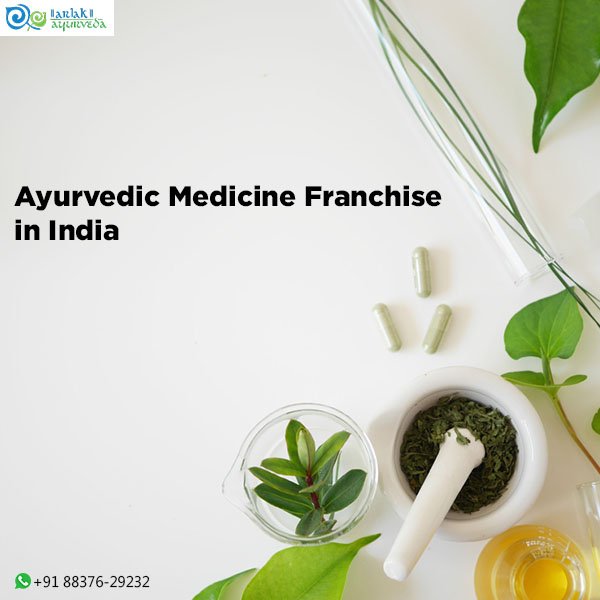 Role of Ayurveda in our Daily and its Demand
Ayurveda plays a vital role in our daily life. It not only treats us but also connect our body with our soul. It gives you a complete health solution with no side effects. India is the largest production house of Ayurvedic products due to the availability of medicinal herbal plants.
India is the 2nd largest country in the world population wise. A result the demand for pharma productions are at the top especially the Ayurvedic products due to increase awareness amongst people. So you can also step in this industry by shake hands with Arlak Ayurveda to start a pharma company for the long run.
Opportunities offering by Arlak Ayurveda for the PCD Pharma Franchise
Arlak Ayurveda is offering opportunities in 250+ cities in 22+ states. So you have an open chance to invest your money in the Pharma industry in your city. Available states for PCD pharma franchise for Ayurvedic products are- Chandigarh, Punjab, Chhattisgarh, Chennai, Gujarat, Maharashtra, Madhya Pradesh, Uttar Pradesh, Kerala, West Bengal, Bihar, Rajasthan, Goa, Arunachal Pradesh, Haryana, Telangana, Assam, Tamil Nadu, Manipur, And many more.
Benefits of Investing in a Pharma Franchise | Arlak Ayurveda
The ayurvedic pharmaceutical industry is the fastest growing sector in India. Pharma industry is contributing a lot Into the GDP growth of the nation. Being a topmost PCD pharma franchise for Ayurvedic products, we are able to deliver best quality ayurvedic products and satisfy the diverse need of pharma franchise. List of benefits are mentioned below:
• Good business opportunities
• Low invest plans
• Timely delivery
• Quality products
• Chance to become your own boss
• Ethical and transparent dealing
• Career growth
Top pharma franchise company Arlak Ayurveda is offering opportunities to leading pharma professionals to become our associates. Our company ensures to provide a wide range of high-quality drugs along with promotional tools which help to grow your business successfully under your brand name. So If you are willing to start up your pharma firm then goes through the below-mentioned contact details to reach us. Our team is always available to assist you with full detailed information about our company and products.
Contact Us:
Name- Arlak Ayurveda Division of Arlak Biotech Pvt Ltd
Address- SCO 5, Wadhwa Nagar, Near Hotel Sunpark Kalka Highway,
Dhakoli, Zirakpur,
Punjab 140603
Contact Number- +91-7696263636
Send Mail at- enquiry@arlakayurveda.com