Ayurvedic pharma franchise in Punjab– Are you searching for the best pharma Franchise Company for ayurvedic products? If your answer is yes, then Arlak Ayurveda is the only name you can trust on. It is the fastest growing ISO certified pharma franchise company delivering the highest quality Ayurvedic products all over in India. We are offering 100+ molecules in the multiple dosage forms including tablets, capsules, syrups, injectables, ointments, etc.

Ayurvedic pharma franchise is attracting a lot of people due to its demand and scope for the business. Starting a pharma franchise business doesn't require much investment thus the risk is also low. With each passing day the demand of the Ayurvedic products are increasing amongst people, As a result, the pharma franchise business for Ayurvedic products is getting a huge success. Ayurvedic pharma franchise in Punjab by Arlak Ayurveda is the best opportunity for you to have your own business and to be your own boss. Contact now to get more details: +91-7696263636 or drop us a mail at- enquiry@arlakayurveda.com.
Best Pharma Franchise Company for Ayurvedic Products | About Arlak Ayurveda:-
Arlak Ayurveda is a WHO-GMP certified PCD pharma marketing company in Punjab India. We have a vast distribution network which guarantees convenient access to our pharmaceutical formulations throughout the country. We are providing highly innovative and understandable information to our customers through advertising data instruments.
We are the best pharma franchise company in India for Ayurvedic products. It is one of the divisions of award-winning pharma manufacturing company i.e. ARLAK BIOTECH. So you can contact us for Ayurvedic pharma franchise in Punjab.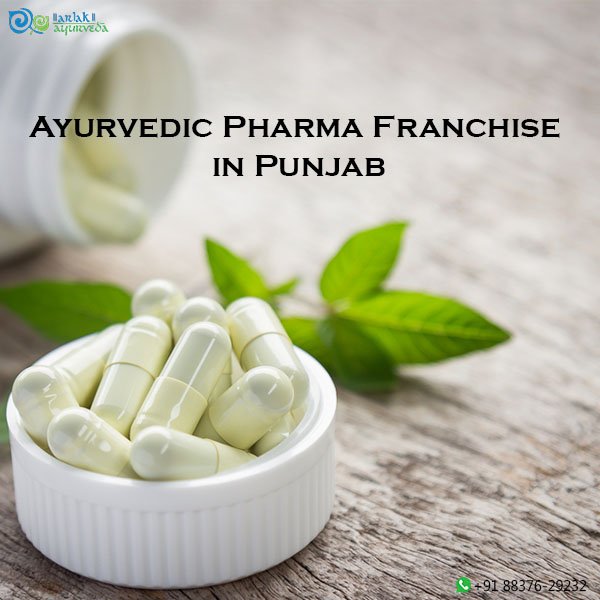 Our company believes in fulfilling the social responsibilities and transparent business practices. We are giving full monopoly rights to run your business successfully in a less competitive environment. Here is the list of benefits that would get being associated with our company such as:
• Full district wise monopoly rights
• Effective marketing strategies and promotional inputs
• Variety DCGI approved drugs and molecules
• Attractive gifts for doctors and customers
The Scope of Ayurvedic Pharma Business in Punjab
Punjab is one the fastest growing states in north India with a GDP of 3.17 lack crore. It is the hub of many big and small pharma manufacturing plants in different regions. The pharmaceutical sector is the main source of the economic growth of the state. Punjab government is also contributing a lot in the healthcare sector in order to improve the quality of life and provide good medical help to the people.
Investing in Ayurvedic pharma franchise is the great business scope in Punjab. So if you are looking for the best company on which you can trust, then Arlak Ayurveda is the best option to start with our attractive investment plans. We are providing the best opportunity to work freely without any kind of work pressure.
Available districts and cities where you can get full monopoly rights to start your business:
• Ludhiana
• Amritsar
• Jalandhar
• Patiala
• Bhatinda
• Moga
• Hoshiarpur
• Fazilka
• Sangrur
• Mohali
• Muktsar
• Firozpur
• Kapurthala
• Pathankot and many others.
Why Choose Us?
Arlak Ayurveda is one of the best pharma franchise company it is our responsibility to serve the best to our associates and PCD partners. Our ethical and transparent business practices make us unique and differentiate us from others. All the products are delivered by is scientifically proven and lab tested. We provide the best pharma opportunities to our associates in all regions of the country. Our experts work with the aim to build a healthy nation by providing the best medical support.